Stanislaus Farm News is a bimonthly publication that is sent to all the members of Stanislaus County Farm Bureau. The paper includes up to date news stories, local stories, legislative updates, contributions from FFA and 4H Clubs and plenty of current events happening here in Stanislaus County.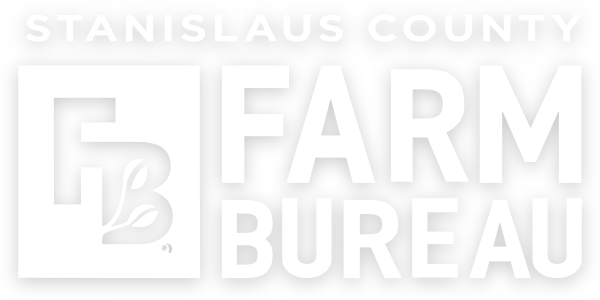 See the latest and download the newsletter in PDF format.
We are always looking to feature stories, families and the wonderful things happening right here in Stanislaus County! If you would like to submit a story idea, story, photo, recipe or poem, please submit it here, along with your contact information so Anna, Farm News Editor, can follow up with you to include it in an upcoming issue!
Enter your email here to learn more about Farm Bureau, becoming a member and to receive our bi-monthly E-newsletter, complete with up to date local stories, compliance help, events and local job listings!
For the Good of your Food
Every voice matters, help us amplify yours by joining or renewing your membership here.